August Müller Lichttechnik AG
Our product highlights in direct sales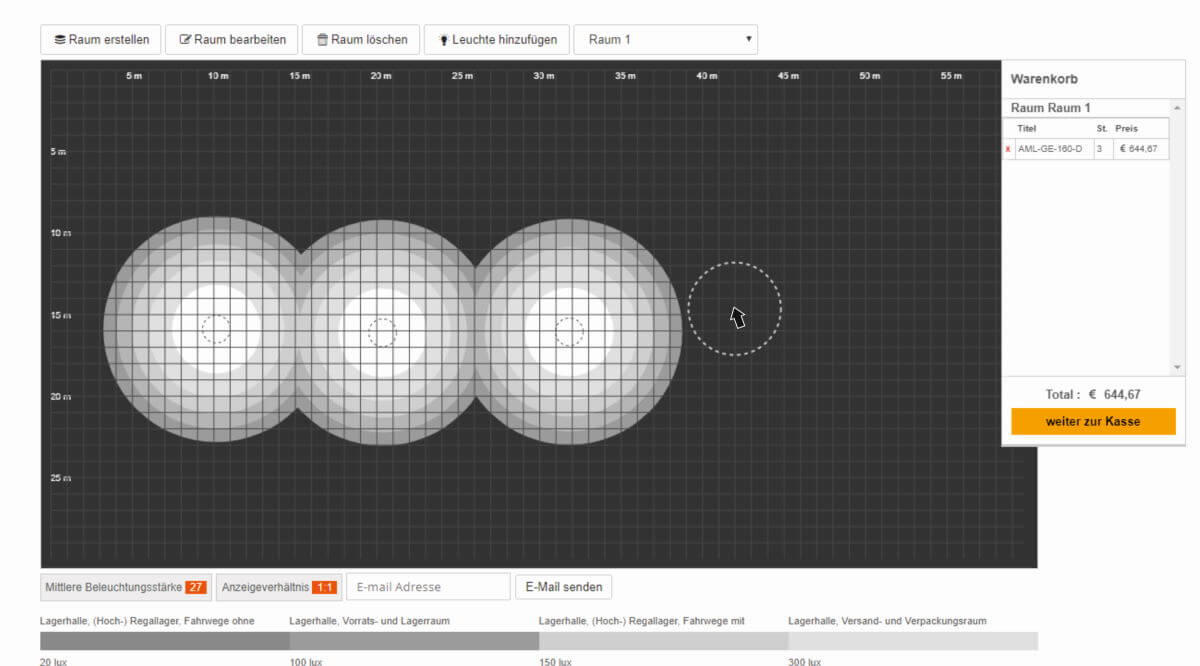 Plan your lighting easily online now - with our free online light planner.
For a professional lighting calculation or sending of a free Sample light please use our Form.
The LED products from August Müller Lichttechnik stand for modern and professional lighting solutions that are specially designed to meet the requirements of trade, industry and municipalities. At the same time, our products convince with exceptional energy efficiency.
Opinions of our customers
"In our Indoor riding arena we have mounted 18 pieces of these lights on about 7.50m height. The entire 60 x 20m area is very well lit, and the lights don't have to warm up first either. And the new lights also look very high quality and beautiful."
"For the lighting of a forecourt and garden we have mounted 2 of these lamps on a house wall. The spotlights are really enormously bright - the whole area with over 200m² is as bright as day. Very impressive."
"We use 12 of these lights to illuminate our driveway and employee parking lot. To install them, we simply swapped out the new lights for the old ones. Before, each lamp had 100W, now it's only 40W and still much brighter than before."
"We have installed 5 of these lights in a warehouse area of about 150m² and 4m ceiling height. All areas are very well and brightly illuminated, the lamps are immediately bright. Previously we had fluorescent tubes which were much darker and had to be changed about 1 a year. "